10 Ways Flow Meters Aid in Water & Wastewater Treatment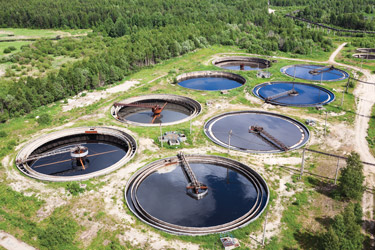 Humans around the world consume staggering amounts of water, which leads to increasing amounts of wastewater. Water and wastewater treatment facilities have the critical job of producing and supplying safe, high-quality drinking water by treating wastewater in an environmentally responsible way and reclaiming resources whenever possible.
Even though these operational processes are complex and involve a wide range of tasks, there are substantial opportunities to improve processes with flow meters. Below are 10 ways flow meters are used to improve processes within water and wastewater treatment.
Drinking Water Production & Distribution Systems
There are a number of safety demands that drinking water production and distribution systems need to meet. Flow meters can help municipalities make a difference at every phase of the water production process, from acquiring and clarifying to delivering to consumers.
Acquire: Water acquisition is the first step in successful water production and distribution. It involves managing ground or surface water intake for proper pump operation and downstream treatment, which requires reliable flow meters to ensure accuracy. The most commonly used flow technologies include electromagnetic, clamp-on ultrasonic, open channel, turbine and differential pressure.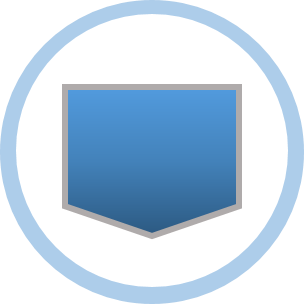 Clarify and filter: In the clarification and filtration stage, monitoring flow to adjust the delivery of coagulants and polymers is crucial to water filtration. Proper monitoring also ensures effective filtration backwash cycles. Top flow meter technologies include electromagnetic, clamp-on ultrasonic, turbine and differential pressure.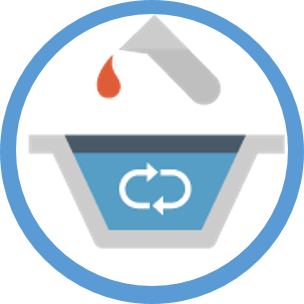 Treat and disinfect: Water treatment includes delivering the right dose of additives for disinfectant, pH adjustment, corrosion inhibitors and fluoride. These additives are vital in disinfecting water to meet stringent safety guidelines. Flow meters—including electromagnetic, clamp-on ultrasonic, turbine and Coriolis technologies—ensure the correct dosage is disbursed to properly treat the water.
Distribute: Distributing water isn't as simple as sending it out to households, buildings and other facilities. Distribution loads must be balanced to help identify leaks by monitoring flow more closely. Electromagnetic and inline and clamp-on ultrasonic flow meters are both excellent selections for highly accurate measurement in this process.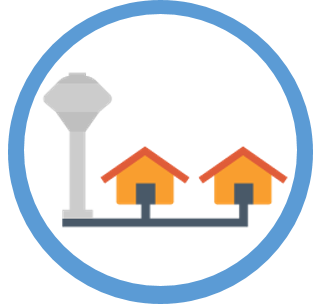 Deliver: The last step in getting safe drinking water to residents is measuring final delivery at residences, commercial buildings, industrial sites and other facilities or transferring service to another water authority. Top flow meter technologies for this important final step include electromagnetic, inline and clamp-on ultrasonic and positive displacement to ensure delivery rates are captured efficiently and effectively.
Collection & Recovery Systems
Municipal and industrial wastewater treatment plants perform many critical tasks during the collection and recovery process. Whether it's purifying water for reuse or discharging it back into the world for reuse, flow meters can be installed at each step of the process to ensure the quality and condition of the water before it leaves a facility.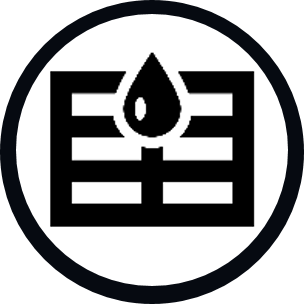 Collect: Collection is the first step of the recovery process, which includes the challenge of measuring sewage flow and the flow discharged from lift stations to determine the overall quantity of flow being pumped. In this case, top technologies include electromagnetic, clamp-on ultrasonic and open channel flow meters.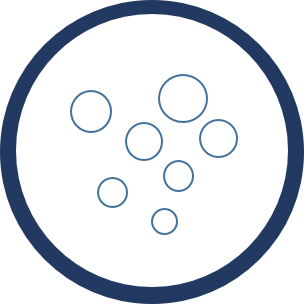 Aerate: The next step is aeration, where facilities operators control how much air is released into the aeration basins. The proper amount of air is essential since air flow controls the growth of micro-organisms that treat wastewater. Flow meters—such as vortex and differential pressure—measure the amount of air flow to help maintain a productive aeration stage. After the aeration stage, the wastewater flow may be measured using electromagnetic or clamp-on Doppler ultrasonic meters.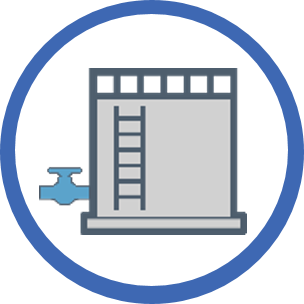 Digest: The digestion phase involves monitoring anaerobic digestion—a process in which bacteria breaks down organic matter without oxygen. The phase also measures the amount of biogas or sludge, which is necessary to prevent gas buildup in the digester, minimize excess waste entering the environment and support system operation. For optimal performance and accuracy, facilities select differential pressure or insertion vortex meters to ensure the digestion phase is not compromised in any way.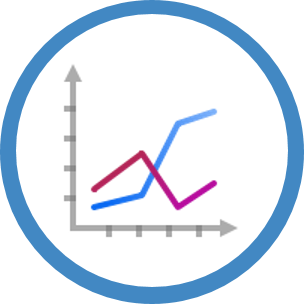 Dose: Delivering the right dose of treatment additives, such as chlorine, dechlorinating agents and pH adjustment, is essential in treating water. Flow meters are installed to help facilities workers accurately measure corrosive chemicals and compensate for pressure changes due to fluctuating chemical tank levels. Electromagnetic and Coriolis meters and Research Control® Valves are all leading choices to ensure proper dosing measurement in every cycle.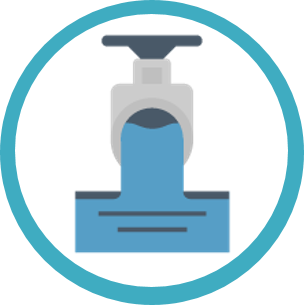 Discharge/Reuse: In the final stage—discharge and reuse—monitoring flow is required to ensure regulatory compliance, measure discharge water quantity, meter effluents for surcharge reporting and reuse. Leading flow meter technologies for this phase include electromagnetic, clamp-on ultrasonic and open channel.
Implementing Flow Meters in Water & Wastewater Treatments
Whether water and wastewater facilities are currently using flow meters in their processes or are looking to improve accuracy within a specific step of the process, there are several factors that should be addressed to ensure the right meter is installed and meets the safety and variable demands of your system. Learn more about our water and wastewater treatment solutions or contact one of our solution experts to discuss your custom solution.
Learn More About Our water and wastewater treatment solutions
Connect with Our Sales Team