3 Reasons Why Utilities Choose Smart Water Metering Solutions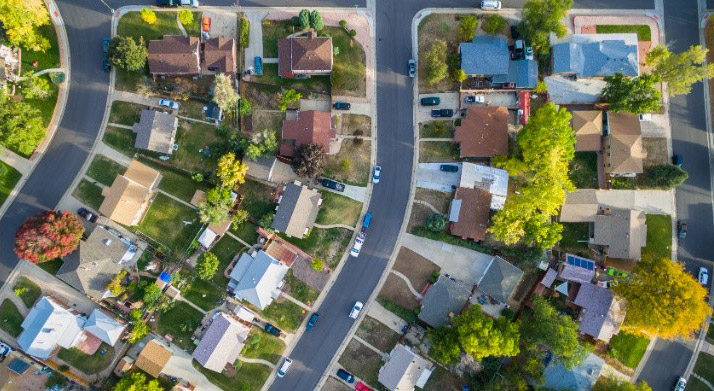 The number of water utilities transitioning to smart water solutions is growing as they look to address non-revenue water, customer service processes, operational efficiencies and aging infrastructure concerns. What many utilities don't know is that smart water solutions are achievable regardless of their size, population or location. In fact, smart water solutions provide an opportunity for every utility to make a difference in their community. Here are three leading reasons why utilities just like yours are upgrading to smart water solutions.
Reason No. 1: Meter Accuracy and Efficiency
Aging infrastructure is an issue utilities are facing across the country. Now more than ever, it's important for utilities to address water meter inaccuracies and inefficiencies—especially because many utilities are stuck covering the cost when meter accuracy drops and customers are not billed correctly. The Environmental Protection Agency (EPA) estimates that the volume of water lost annually in the United States is 1.7 trillion gallons of treated drinking water, which adds up to approximately $2.6 billion in lost revenue.
Utilities cannot manage what they do not accurately measure—which is why many upgrade to smart water systems that provide top-of-the-line accuracy. Water meter technology has evolved to the point where meters are able to measure virtually 100% of the flow volume, providing utilities with accurate flow data to drive informed decision making. One such meter is our E-Series® Ultrasonic meter—top features include:
Consistently accurate water data and two-way communication when deployed with ORION® Cellular endpoints and BEACON® Advanced Metering Analytics (AMA) cloud-based software
Alarms that alert utilities at the first sign of leaks, reverse flow, empty pipes or flow and temperature that exceeds designated maximums
Optional pressure and temperature data for residential meters to help manage flow and system irregularities
With the right data, utilities can not only accurately bill customers, but also identify water loss and inefficiencies, and monitor usage to decrease non-revenue water. With the additional temperature and pressure data, utilities have access to critical information that can be used to identify areas of non-revenue water in near real time. Smart water systems also allow utilities to notify customers when they are approaching water consumption limits, show how and where water is being used and suggest ways customers can reduce water consumption.
Reason No. 2: Customer Service
Customer service is a top priority for water utilities. One way they improve service is by providing access to real-time data so customers can monitor their own water use and understand how much water they are using. Smart water systems provide water consumption multiple times a day. When utilities implement meter data management like BEACON AMA, utility customers can view their own water consumption data in 15-minute, hourly, daily, monthly and yearly charts using EyeOnWater®, a consumer engagement tool. Empowering customers with this data helps encourage water conservation and improves customer service processes, which increases customer awareness and reduces calls to the utility.
Additionally, smart water metering systems greatly improve utility resiliency. With a cellular advanced metering infrastructure (AMI) solution, utilities don't need to monitor, manage or maintain their own infrastructure because they're leveraging an existing cellular network. Instead, they can focus their efforts on providing safe drinking water and improving customer service processes. Cellular networks are one of the first services restored after a big storm or natural disaster—and subsequently, so is water service. Finally, cellular smart water systems can be upgraded and expanded with utilities as they grow or their service needs change.
Reason No. 3: Water Monitoring and Preservation
When it comes to water monitoring and preservation, smart water metering solutions can be a utility's best ally. The system monitors water flow 24/7 with timestamps to provide consistently accurate water usage data, plus automatic leak detection. If excessive water consumption is detected, the account is flagged so the utility can address the problem right away. This eliminates unnecessary water loss and helps customers identify and fix household leaks before they lead to higher bills.
Smart water systems also help monitor water use in areas where utilities limit outdoor watering by specified times or days, or if time-of-use watering restrictions are in place. This encourages residents to use water responsibly and reduce excessive waste.
Up-to-the-minute water data also helps utility personnel monitor overall infrastructure health. If an issue is identified, utility team members no longer have to go out into the field to manually search for the problem. Instead, they can isolate and fix the problem to restore service much quicker. This helps utilities prioritize maintenance and rehabilitation of their aging water system to keep safe drinking water flowing.
Find a Smart Water Metering Solution for Your Utility
Smart water metering solutions are reshaping the water utility industry. At Badger Meter, we believe every utility can benefit from implementing smart water solutions. That's why we offer a wide range of smart water metering products, so every utility can find its perfect tailored solution. Contact us to start discussing your options.
Learn More About Smart water
Connect with Our Sales Team