3 Ways Smart Water Solutions Improve Meter Reading for Utilities
Meter reading is one of the most important tasks a utility performs to manage its water system and bill customers accurately. But a utility's meter read data is only as reliable as the meters used to measure water consumption. Many water utilities are upgrading to new smart water meters with cellular-based advanced metering infrastructure (AMI) systems to address operational challenges and improve their processes. Below are key meter reading advantages utilities can benefit from by transitioning to a smart water system.
No. 1: Increase Meter Reading Efficiency
Depending on a water utility's size, collecting accurate and timely meter reads can be challenging. Utilities may not have enough manpower to complete meter reads every month, leaving them to estimate bills or only bill a portion of their customers on a bi-monthly or quarterly basis.
Instead of manual, walk-by or drive-by meter reads, smart water metering systems collect and send meter reads to the utility automatically. Cellular-enabled endpoints collect data from smart water meters and then transmit the information safely and securely to the utility's meter data management system. If utilities use ORION® Cellular endpoints, data is collected in 15-minute intervals and sent up to four times per day. By eliminating the time spent reading meters, utilities can streamline their processes and allow personnel to focus on other priorities, including delivering safe, clean drinking water along with proactive maintenance of the water system.
No. 2: Assure Long-Term Meter Accuracy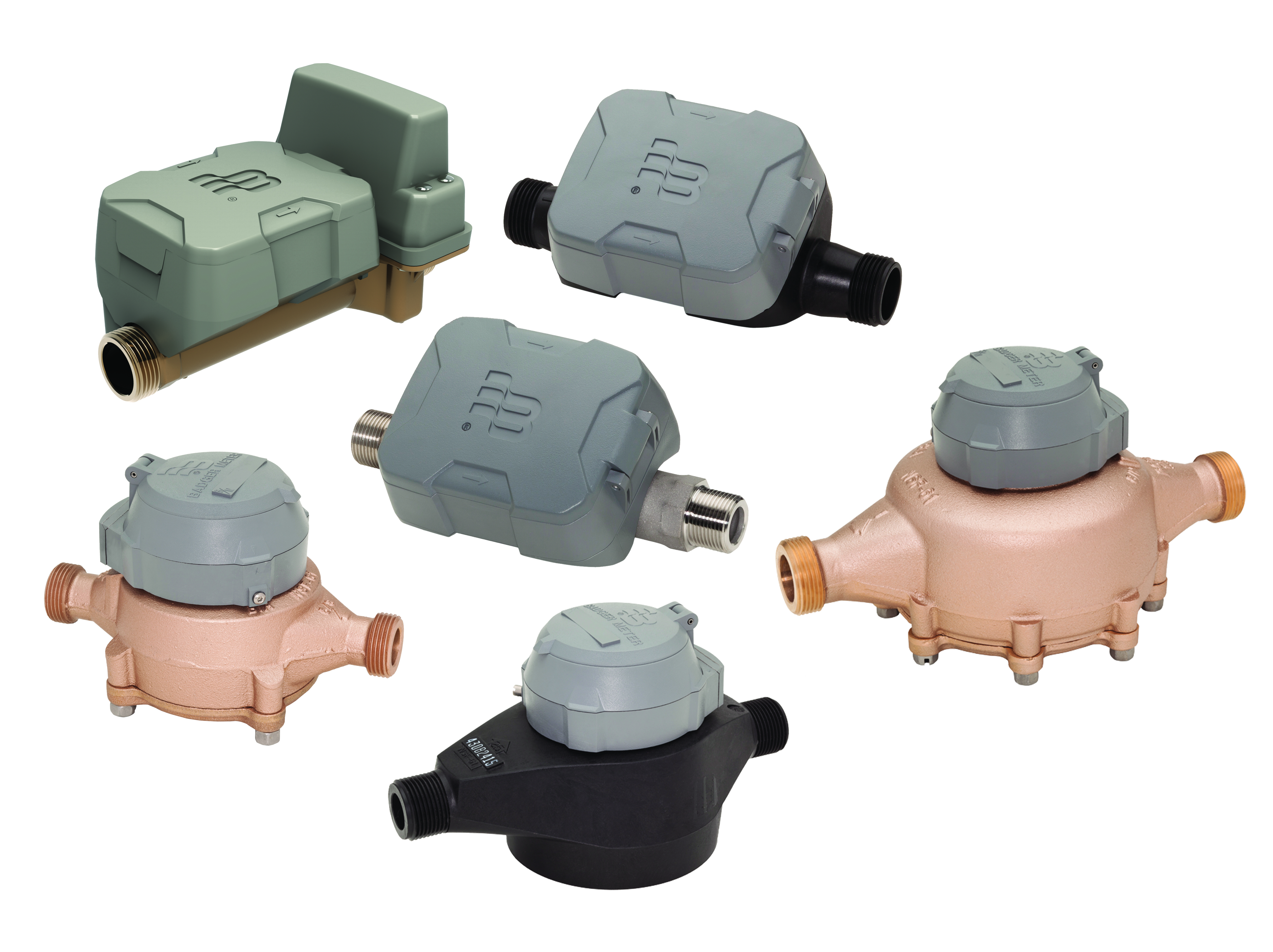 Declining meter accuracy is a challenge most utilities face as their infrastructure ages. Over time, meters may lose accuracy, which leads to overall loss in revenue. With a cellular AMI smart water system, utilities gain greater insight into system infrastructure health. With improved meter accuracy and timely flow data, utilities can identify flow or usage abnormalities indicated by a drop in meter performance. This helps utilities reduce maintenance or repair time to ensure long-term meter accuracy.
No. 3: Decrease Non-Revenue Water
Another major challenge utilities face is non-revenue water, which can be a result of inaccurate meters or unidentified leaks within their system. The Environmental Protection Agency (EPA) estimates the volume of water lost every single year in the U.S. is roughly 1.7 trillion gallons of potable drinking water, which equates to about $2.6 billion in lost revenue. Much of the lost water is due to water main breaks and leaks that leave utilities unable to bill for these resources.
With smart water metering systems, utilities can better monitor their infrastructure. Today, certain smart water meters provide temperature and pressure data, giving utilities access to additional critical network performance information that can be used to identify sources of non-revenue water in near real-time. If the system detects a change in temperature or pressure, an alert is sent so the utility can immediately address the issue. Smart water systems equip utilities with the data to quickly identify potential infrastructure leaks and help decrease their non-revenue water sources.
Find Out How a Smart Water AMI System Can Benefit Your Utility
Whether you're currently reading meters manually or leveraging a drive-by automated meter reading (AMR) system, there are many benefits of upgrading to cellular AMI. Learn more about our cellular AMI future-proof technology and discuss your unique solution options with our experts. With 115 years of strength, stability and innovation in the water metering industry, Badger Meter actively supports utilities in finding solutions that work for them and we can help you, too.