Badger Meter Wins in ACHR News 2020 Dealer Design Awards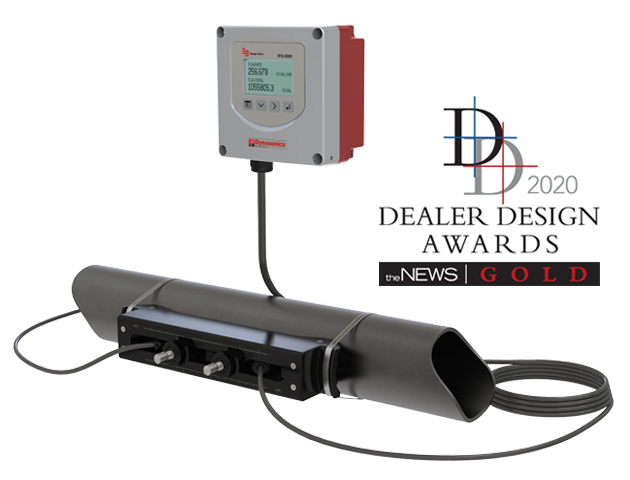 For Immediate Release: July 28, 2020
Contact Information:
Katie Smith
[email protected]
414-371-6237
MILWAUKEE – Badger Meter, a leading global innovator and manufacturer of flow measurement, control and communications solutions, was recognized for excellence in product design in the 17th annual Dealer Design Awards Program sponsored by The Air Conditioning Heating & Refrigeration News. An independent panel of contractors acted as judges in the contest that had 93 entries. The company's Dynasonics® TFX-5000 ultrasonic clamp-on flow meter was the gold prize winner in the testing and monitoring products category. The ACHR News is a leading trade magazine in the heating, ventilating, air conditioning and refrigeration industries.
"These awards give us a unique opportunity to recognize the outstanding research and development efforts that go into many of the products serving the HVACR industry, and the awards issue gives our readers an opportunity to read about innovative installation and service solutions," said Mike Murphy, publisher of The ACHR News.
The TFX-5000 meter, designed for non-invasive, ultrasonic transit time measurement, is available in two versions:
A flow meter for water delivery, raw sewage, cooling water, sea water, deionized water, water-glycol mixtures, alcohols, chemicals and many caustic fluids
A heating/cooling energy flow meter used in conjunction with dual clamp-on Resistance Temperature Detectors (RTDs) for temperature measurement in hydronic processes and HVAC systems
"The TFX-5000 meter offers a high level of versatility, functionality, economy and performance for a range of applications," said Cheryl Ades Anspach, senior product manager, Badger Meter. "It's an honor that the TFX-5000 meter was recognized among products that improve use, installation and serviceability for technicians everywhere."
Winning entries in the Dealer Design Awards were featured in the July 27, 2020, issue of The ACHR News, which is distributed nationally to over 32,000 HVACR contractors, wholesalers and other industry professionals. For more information and further coverage, visit www.achrnews.com.
Learn more about the TFX-5000 meter at www.badgermeter.com/TFX5000Award/.
Dynasonics® is a registered trademark of Badger Meter. The names of actual companies and products mentioned herein may be the trademarks of their respective owners.
About Badger Meter
Badger Meter is an innovator in flow measurement, control products and communications solutions, serving water utilities, municipalities and commercial and industrial customers worldwide. The company's products measure water, oil, chemicals and other fluids, and are known for accuracy, long-lasting durability and for providing valuable and timely measurement data. For more information, visit www.badgermeter.com.