Research Control Valve (RCV)
Fugitive Emissions Monitoring with RCV Positioner
Smart Valve Positioners
For reliable and accurate positioning of process control valves.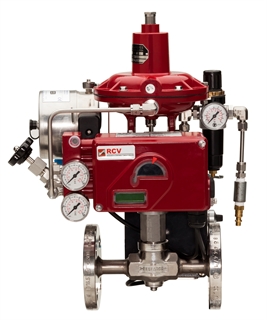 Research Control® SRD smart valve positioners, from Badger Meter, deliver actionable diagnostic information about valve performance and assist in compliance with fugitive emissions regulations. Utilizing specialized valve packing and an easy‐to-install pressure switch gauge, the valve positioner will continuously monitor your process for leaks, known as fugitive emissions, which could be harmful to the environment, and potentially even life threatening to workers. In the event of a damaging leak, the pressure gauge triggers an immediate alarm, alerting system controls through Hart, Profibus PA or Fieldbus H1. The SRD valve positioner can even be configured to automatically locate the valve to a safe position. Available in explosion‐proof, stainless steel and intrinsically safe versions, and with integrated network communications options, SRD positioners are compatible with Research Control valves and most other pneumatically‐actuated valves.
Benefits
Eliminate environmental and worker safety risks
Comply with stringent emissions regulations
Maintain process efficiency
DTM Software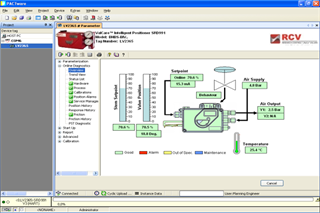 Intelligent and Intuitive DTM Software
Performance check at a glance
Set alarm parameters
Immediate actionable alerts
Comprehensive reporting
Predictive maintenance