How Smart Water Solutions Improve Utility Processes
Smart water metering systems are transforming how water utilities function. In the first blog of this three-part series, we covered the main ways smart water solutions improve meter reading—but the benefits don't stop there. This blog explains how customer service and operational processes can be enhanced, too.
Improve Customer Service Processes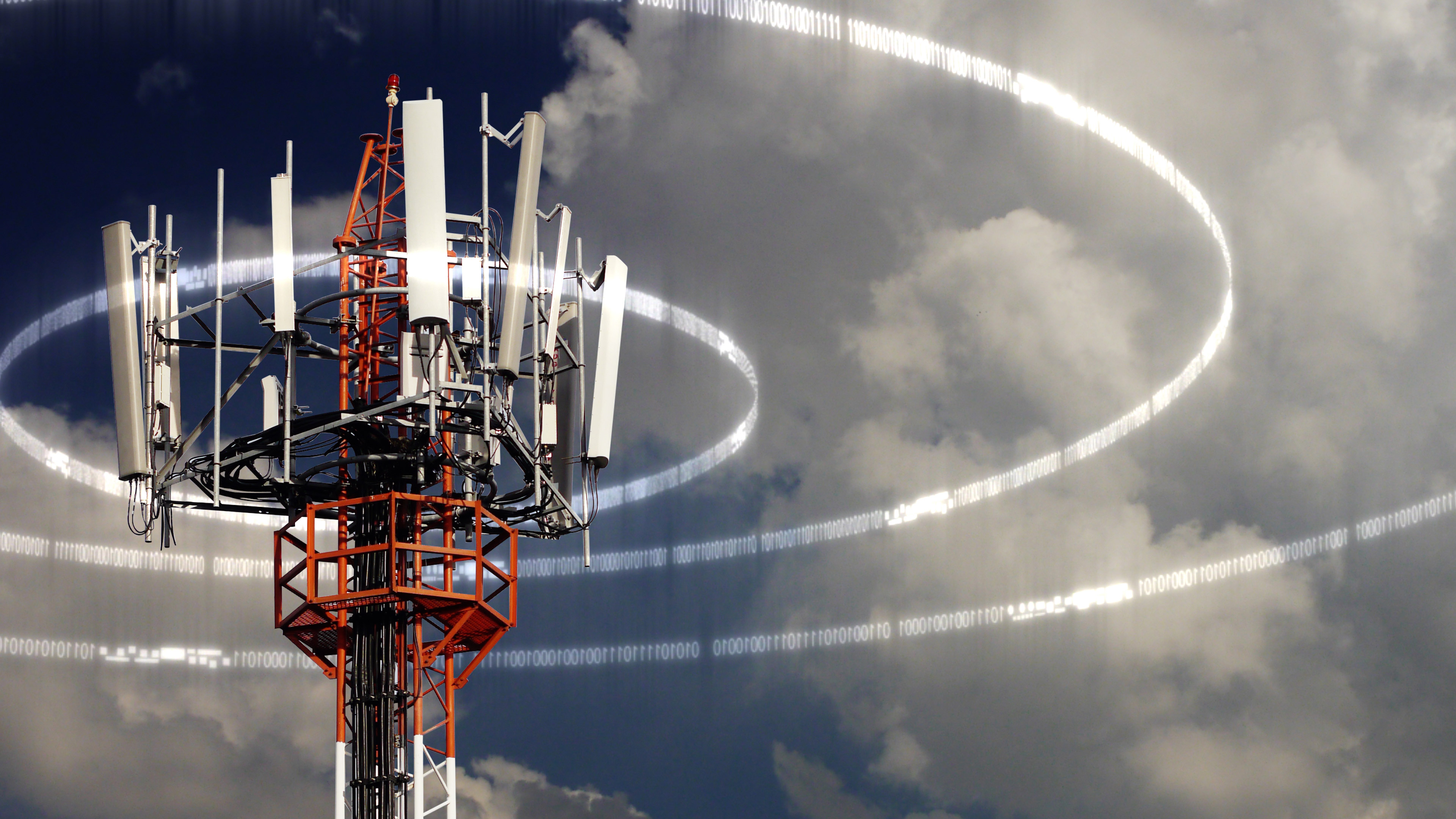 Customer service is a top priority for utilities. It's important to ensure customers are satisfied with service by keeping them informed of their water usage and billing, but this can be challenging without accurate data. With a smart water system, utilities can reference detailed system data to notify customers as they approach water consumption limits or if leaks are present.
If excess water consumption is detected, the account is flagged for utilities to review and address, whether that means fixing the issue or alerting customers about the problem. This prevents customer dissatisfaction by alerting customers before they exceed water limits, instead of letting them know with a high water bill after the fact. With this information, utilities can show customers how and where water is used within their homes and suggest ways to reduce their consumption and, in turn, lower water bills.
Detailed data empowers both utilities and customers to take a proactive approach in monitoring water usage. It's credited with increasing consumer awareness and encourages water conservation among users. This transparency also often reduces calls to utilities, since customers are aware of usage or can monitor it on their own in near real-time.
Better Utilization of Human Resources
Another benefit of smart water systems is improving how a utility uses its human resources. With traditional fixed network advanced metering infrastructure (AMI) systems, utilities are typically responsible for monitoring, managing and maintaining their own infrastructure. Not only is this expensive, but it often pulls individuals away from focusing on other priorities.
Cellular AMI is a leading solution because it incorporates a network-as-a-service (NaaS) model. With a cellular AMI smart water system, infrastructure is monitored, managed and maintained for the utility because the system takes advantage of the existing cellular network. Utilities can focus resources on top priorities, like providing safe drinking water and improving customer service processes, without worrying about infrastructure.
Additionally, utilities have access to up-to-the-minute flow data to continually monitor overall infrastructure health. If an issue is identified, team members no longer need to enter the field to manually search for the problem. Instead, they can isolate and fix the problem to restore service much quicker—enabling them to prioritize maintenance and rehabilitation of their aging water system to provide customers with the best quality water.
Use Analytics to Better Manage Utility
Another benefit of a smart water system is the granular data it provides. With access to detailed data analytics through the BEACON® Advanced Metering Analytics software suite, utilities have access to a greater amount of data to make informed decisions and manage their water infrastructure. A few examples include the ability to monitor and identify inefficiencies in their current processes, locate water leaks and reduce sources of non-revenue water through: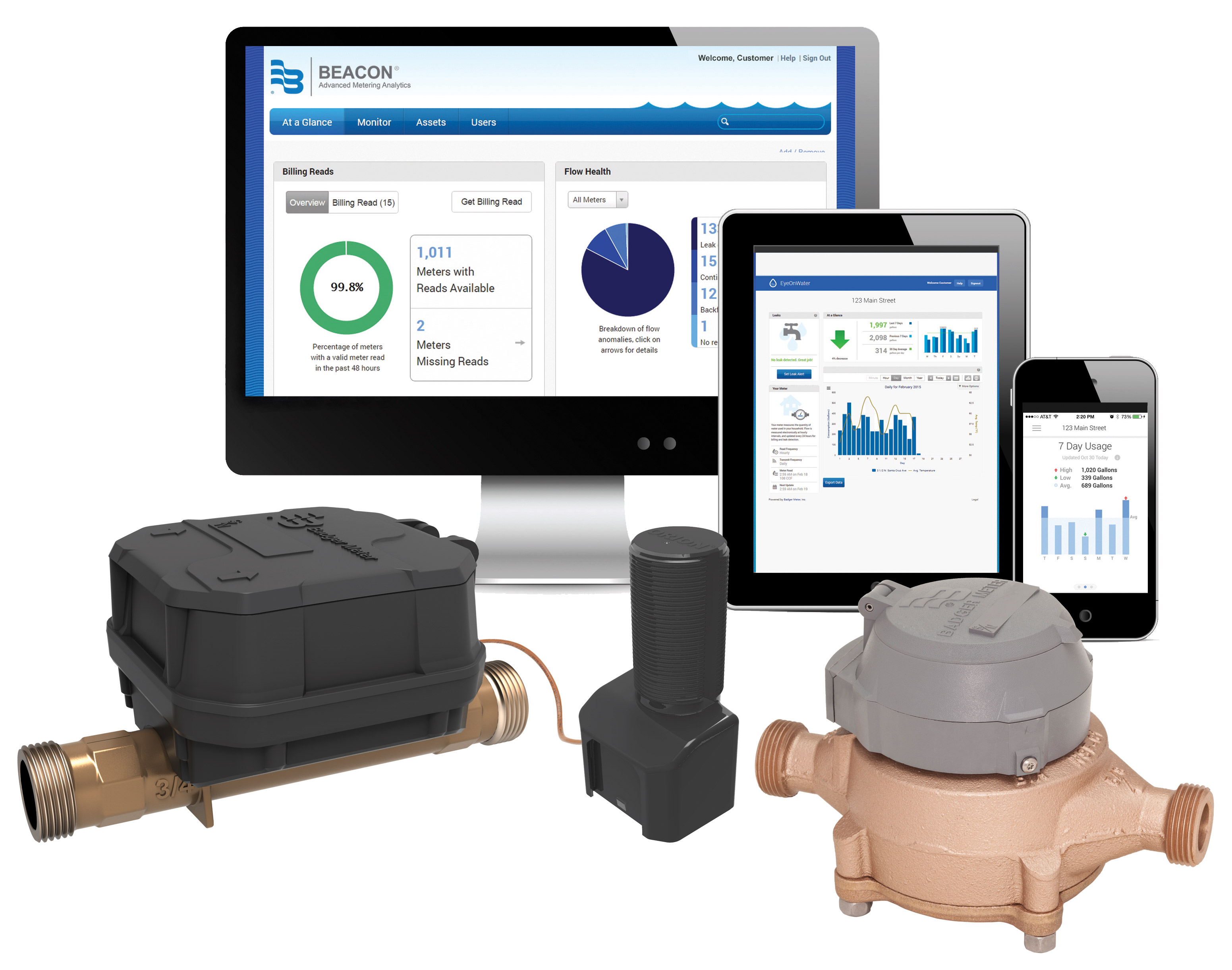 Customized dashboards to deliver system-wide information to a desktop or other device
Setting unique alert conditions to define and proactively monitor exceptions
Maintaining accuracy with automatic software upgrades to keep the system up to date without discs or downloads
Built-in APIs and data exchange modules to support data sharing to utility billing, work order, inventory/asset management, customer relationship management (CRM), geographic information systems (GIS) and other legacy utility systems.
Analytics also help streamline and improve internal processes, reduce operational costs and prevent outages by helping utility workers accurately predict when to replace aging equipment before it fails.
Improve Your Utility's Operations With a Smart Water System
Smart water systems make the process of providing, delivering and billing for safe drinking water easy for utilities. But don't just take it from us—check out this case study to see what Columbia, SC utility leaders have to say about their recent upgrade. Or reach out to our experts to discuss your custom solution.