Kimberly Stoll: Chief Marketing Officer of the Year
You hear a lot these days about the crucial impact drawing and retaining a talented workforce has on a region's economy. Southeast Wisconsin is no exception.
Sure, there's a certain amount of brain drain where people grab their diplomas and run for greener pastures. But just look at the Milwaukee Business Journal's C-Suite Stars Award winners and you get a greater appreciation for how much talent we have in our business and nonprofit communities. This group of gifted executives play key roles at major corporations, such as Northwestern Mutual, Kohler Co., GE Healthcare, Goodwill Industries of Southeastern Wisconsin and Briggs & Stratton Corp.
Winners will receive their awards during a presentation at the Milwaukee Business Journal's C-Suite Stars awards event on Friday (September 14th) at The Pfister Hotel in downtown Milwaukee. The C-Suite Stars honors top chief financial officers, chief marketing officers, chief information officers and top corporate counsel. We have 27 winners being honored this year for their vital work in making Wisconsin companies and organizations successful.
Kim Stoll's Path to Success: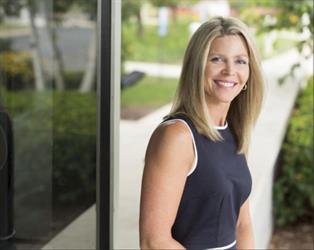 Kimberly Stoll joined Badger Meter Inc. as marketing director in August 2008, on the eve of an historic recession.
Faced with declining housing starts and cash-strapped customers, Stoll restructured the Brown Deer company's sales channels, grew market share and improved customer service. And she acquired assets to stay at the forefront of water metering technology.
Company sales grew 10.5 percent between 2009 and 2010. Return to shareholders has grown by an astonishing 14 percent annual rate under her tenure.
"We came out stronger from the recession," said Stoll, who was promoted to vice president of marketing in 2009. "It helped us build a stronger relationship with our customers, and to instill trust. We aren't here just to sell to them, but to partner with them to more effectively manage their operations."
Badger Meter is the leading manufacturer of water meters in North America. About 80 percent of sales are to water utilities and municipalities, and five major players compete in the niche market. The company differentiates itself through technical innovations that save customers money.
Badger recently acquired a software analytics firm, and built a platform that allows utilities to monitor household water usage. The EyeOnWater application encourages water conservation by displaying daily water usage on a homeowner's smartphone or tablet.
"Water is a precious resource. People can live without oil, but not without water," said Stoll. "Many parts of the world, such as the Middle East and California, are faced with critical water shortages. We ask ourselves how we can help customers conserve this resource."
Stoll has led more than $30 million of acquisitions, which have included both distribution and new technology. She is the driving force behind Badger's strategy to reduce costs by acquiring distributors, as well as to increase efficiencies and improve customer service.
"Utilities depend on accurate metering for their revenue. The more accurate the meter, the more water is being measured, and the more revenue is collected," Stoll said.
Stoll grew up in Lake Geneva and earned a bachelor of business administration degree from the University of Wsconsin-Madison, and a law degree from Marquette University.
"Marketing in the competitive water metering industry is challenging due to the complexity of the products and the need to reach thousands of potential customers," said Rich Meeusen, Badger Meter CEO. "Kim has led the way by crafting extremely successful marketing campaigns around new products. She was instrumental in achieving record sales and earnings in 2016, an even bigger achievement considering that 2015 was also a very strong year."
Article courtesy of Todd Bragstad – Managing Editor, Print Editor, Milwaukee Business Journal
https://www.bizjournals.com/milwaukee/news/2017/09/15/kimberly-stoll-chief-marketing-officer-of-the-year.html