New VN2000 Hot Tap and Compact Insertion Vortex Flow Meter Stands Up To Harsh Application Environments
Contact Information
Mike Pilger
[email protected]
877-243-1010
MILWAUKEE, Wis. – Badger Meter, exhibiting at AHR Expo 2017 in Las Vegas, Nev., today announced the introduction of two new vortex flow meters: VN2000 Hot Tap and VN2000 Compact insertion vortex flow meters. VN2000 vortex meters offer a durable and reliable solution for measuring the volumetric or mass flow rate of steam, gas or liquids over a large flow range. Its versatile design is capable of measuring water as low as 1.32 feet per second and super-heated steam up to 250 feet per second. It is well-suited for applications involving energy flow and heat transfer of saturated steam used for heating commercial buildings, hospitals and multi-building campuses.
Constructed of solid stainless steel, the VN2000 flow meter's heavy-duty construction stands up to the most abusive environments inside and outside the pipe. Its measuring element is constructed of a single piece of welded and machined stainless steel with non-wetted sensors and no internal O-rings or seals to allow steam to leak into the sensing electronic elements. The meter's piezo-electric and temperature sensors never touch the process fluid as they are completely enclosed and protected in a stainless steel body, giving them an exceptionally long life span. Due to the durable design with no moving parts, the VN2000 meter does not require servicing and maintains accuracy for many years.
Cheryl Ades Anspach, marketing manager, Badger Meter, commented, "The VN2000 insertion flow meters are very robust and dependable. The lack of moving or wearing parts ensures the readings will not change over time and long-term accuracy is always constant. Through the use of an internal resistance temperature detector (RTD), the flow meter software compensates for changes in temperature to achieve a precise mass flow measurement. And due to its design, the meter does not require servicing. Users will see a cost savings over time compared to many other flow measurement solutions."
The VN2000 Hot Tap insertion vortex flow meter handles process temperatures up to 400˚ F (204˚ C), and can measure line sizes of 2…48 in. (50…1200 mm). For volumetric flow, the meter achieves an accuracy of ± 1.0% with repeatability of ± 0.25%. Vortex sizing application software determines the precise scaling factor for an application.
Features & Advantages:
Measure volumetric or mass flow rate of steam, gas or liquids
Standardize on an insertion bar that can measure line sizes 2…48 in.
Reduced noise interference with dual piezo-electric sensors and filtering
Standard model handles wide process temperature range
Reduced maintenance due to heavy duty welded stainless steel construction and O-ring-free element
For applications where downtime must be avoided, the new VN2000 Hot Tap insertion vortex flow meter can be installed or removed during operation, without shutting down the process. An optional Hot Tap insertion/extraction tool makes it easy to install the meter even in high pressure applications. The removable insertion/extraction tool is designed to eliminate the weight, bulkiness and equipment malfunction that may occur when insertion tools are permanently connected to the instrument. The VN2000 Compact meter is also easily installed using a mounting assembly with pin and an arrow machined into the mounting assembly that shows the direction of flow.
For more information about the VN2000 insertion vortex flow meter, please visit www.badgermeter.com.
About Badger Meter
Badger Meter is an innovator in flow measurement, control products, and communications solutions, serving water utilities, municipalities, and commercial and industrial customers worldwide. The Company's products measure water, oil, chemicals, and other fluids, and are known for accuracy, long-lasting durability and for providing valuable and timely measurement data. For more information, visit www.badgermeter.com.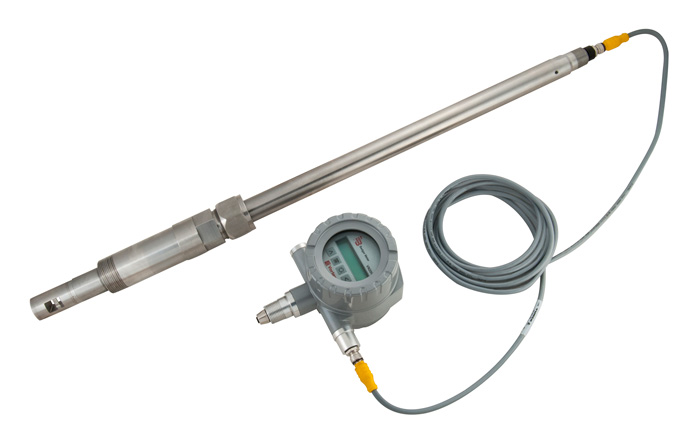 The VN2000 Hot Tap and Compact insertion vortex flow meters from Badger Meter.