Smart Water Is: AMI Without the Infrastructure
Smart water systems are a growing trend among water utilities around the world. These systems are credited with improving meter reading efficiency and accuracy, decreasing non-revenue water, enhancing customer service processes and so much more. When compared to other advanced metering infrastructure (AMI) systems that require network infrastructure deployment and maintenance, AMI without the infrastructure from Badger Meter is a leading choice for utilities.
Choosing Cellular Network as a Service (NaaS)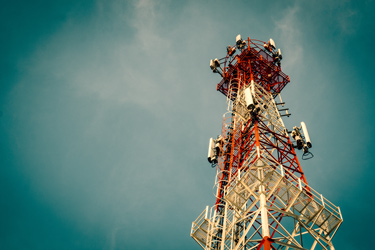 Badger Meter realized the market needed an alternative to traditional fixed network systems and pioneered an AMI solution that eliminates the deployment of gateway infrastructure by using existing cellular networks. Utilities no longer need to obtain permits to erect expensive radio towers or lease infrastructure space from third parties. Instead, deploying cellular network as a service (NaaS) from a single-source provider delivers superior performance with the network and data security every utility requires.
With cellular NaaS, utilities realize the benefits of an AMI solution immediately upon deploying endpoints. This flexibility allows utilities to keep their focus on providing quality drinking water and improving operational efficiencies, while the network provider:
Monitors the network continuously to ensure it operates properly with no intermittent outages.
Manages the network 24/7 to correct any outages or issues right away to avoid any disruption in service.
Maintains the network and system—absolutely no maintenance is required on behalf of the utility.
Because cellular networks are designed to meet or exceed a 99.9% failure standard, potential downtime and uninterrupted collection readings are virtually eliminated. Additionally, the utility doesn't have to deal with cellular carrier contracts or negotiations—it's already included in the cost of deployment and monthly subscription.
Benefits of Cellular NaaS
Many utilities are choosing cellular AMI solutions over a traditional fixed network. In addition to streamlined deployment and uptime, utilities also opt for cellular NaaS for these key reasons:
Cellular networks are more reliable than traditional fixed networks, which improves resiliency and supports the utilities' Emergency Response Plans required by America's Water Infrastructure Act of 2018 (AIWA) Section 2013(b)
A managed solution means utilities don't need to invest in training and tools, or change out data collectors over the system's life as cellular supports the entire life of the system
The safe, secure and hassle-free cellular network sends encrypted meter data using the latest security measures to protect utility information
Utilities have the option to expand or upgrade their system to meet future needs, including the growth of their service territory
Costs for a cellular NaaS solution are all upfront, meaning there are no unexpected or unbudgeted costs that will occur over the life of the system
As utilities realize the benefits of cellular NaaS over traditional fixed network, it's clear to see why so many are transitioning to cellular smart water metering solutions.
Is Cellular NaaS Right for Your Utility?
If you've been contemplating an alternative to expensive, aging fixed networks for your utility, contact our pros to discuss your options. Cellular networks cover virtually every populated area across the country, making cellular NaaS a reliable selection for utilities of all locations and sizes. We're happy to answer your questions and recommend a custom solution that will help improve your utility's operational efficiencies for decades to come.
Learn More About Our Smart Water Meters
Connect with Our Sales Team