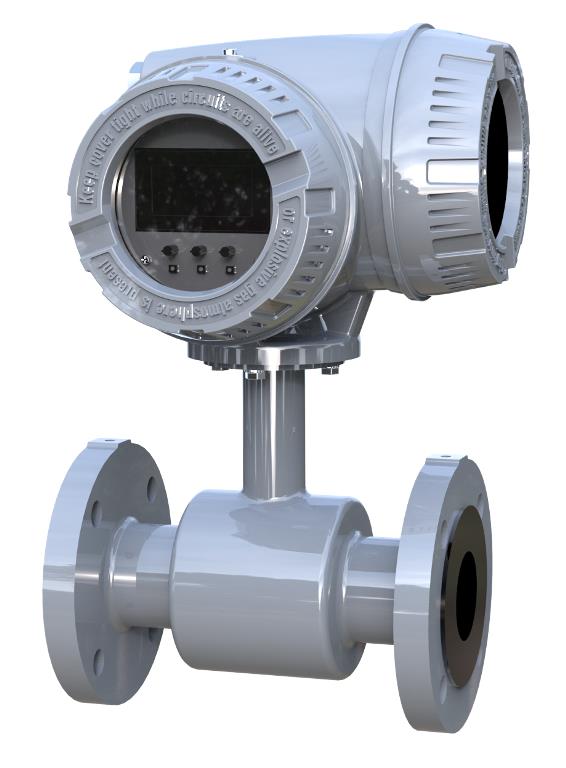 M3000 Electromagnetic Flow Meter
End users are faced with critical questions when choosing a flow meter for liquid measurement applications. In many cases, electromagnetic flow meters are the best choice. Inherently linear by design, these meters utilize magnetic fields to accurately measure flow in all kinds of conductive fluids.
The innovative design of the ModMAG M-Series® M3000 Electromagnetic Flow Meter represents the next generation of mag meter technology. Intended for a variety of industrial and municipal applications, the M3000 is virtually unaffected by density, temperature, pressure, and viscosity changes, and provides an accurate and reliable long-term metering solution. This meter is approved for Class 1, Division 2 environments.
Overview
Features
Rating: hazardous locations
FM approved for Class 1, Division 2 environments
Power supply: 85…265V AC / 24V DC
CSA certified
Specifications
Flow Range
0.01…53,779
gpm
0.10…39.4
ft/sec
Additional Specifications
Application Examples
Food and Beverage
Pharmaceutical
Reclaimed Water
Industries
Facility or Property Management
Oil & Gas
Petrochemical, Refining & Chemical Metering
Process or Industrial
Water & Wastewater Treatment
Water Distribution
Product Resources
| | | | |
| --- | --- | --- | --- |
| | | {{item.DocumentTypeName}} | {{item.Date}} |