Commercial & Industrial Flow Instrumentation Solutions
At Badger Meter, we understand you cannot manage what you do not measure. We also understand that is why commercial and industrial flow instrumentation solutions are a crucial aspect of building design, construction and operation for apartments, hospitals, schools, factories, etc. From hydronic energy monitoring and cost allocation/sub-metering to measurement of water and wastewater and facility grounds management, our meters are specifically designed to provide solutions that are accurate and reliable, even under the most challenging conditions.
Benefits of Flow Measurement & Monitoring
Optimize System Performance - Your tenants expect peak performance from your HVAC, water and irrigation systems 24/7. Installing the right flow products will help you optimize performance for their comfort and your budget.
Control Costs - Accurate monitoring and efficient operation helps you reduce overall operating expenses and effectively allocate costs to tenants, if applicable.
Regulatory Compliance - We comply with the necessary specifications, policies, standards and laws because our success means you can be successful, too.
Maintain Safety - Safety for you and your tenants is of the utmost importance to us. Every one of our products is rigorously tested and UL® certified to ensure it meets the preset standards for safety.
Flow Meter Solutions for Commercial & Industrial Buildings
Heating, Ventilation and Air Conditioning (HVAC)
Integrating metering components with flow and temperature sensors allows building and facility managers to measure energy costs for hydronic chilled and hot water applications. Meters accurately measure flow and aid in energy cost allocation/sub-metering, energy distribution, system monitoring and operating efficiency calculations.
Hydronic systems: Measure the energy within a closed energy loop where a source receives the liquid, heats or cools it and then supplies it to a load that needs heating or cooling.
System balancing: Optimize water distribution within a building's hydronic heating and cooling system by equalizing system pressure to provide warm and cool comfort at optimal energy efficiency and minimal cost.
Saturated steam: Monitor steam flow—a widely used source of power in the production of electricity—to detect leaks and determine steam delivery within heating systems.
Geothermal: Deliver accurate flow measurements to determine the volume of water consumption, monitor heat energy and detect leaks within the system.
Water Services/Plumbing
Installing a network of flow measurement instrumentation into piping systems ensures proper system performance and provides cost and energy benefits. It is also easier to monitor water, wastewater and gray water usage to better identify a building's carbon footprint. Efficient and effective water metering encourages both energy conservation and financial savings.
Tenant cost allocation/sub-metering: Provide a granular look at each tenant's water use so facility owners/operators can bill tenants for the resources they consume.
Potable water: Monitor potable water production at every stage of the process to ensure a safe supply of high-quality drinking water that meets American Water Works Association (AWWA) and NSF International requirements.
Water/Wastewater: Optimize water treatment, delivery and management processes to provide consistent water quality.
Grounds Management
From heating and cooling systems to plumbing and water service, flow instrumentation helps ground managers and other stakeholders monitor their energy usage right down to irrigation systems, including turf management, landscape irrigation and rainwater recycling.
Landscape irrigation: Monitor irrigation to ensure the correct amount of water is delivered to the landscape, maximizing results and reducing energy costs.
Turf management: Manage water use to ensure turf receives adequate water, especially in environments with extreme climates, while remaining profitable.
Rainwater recycling: Measure water production as part of the rainwater recycling process to monitor the amount of water being used and saved.
Pool make-up water: Ensure pool efficiency by calculating the amount of water added to swimming pools to account for water loss from filter backwashing, splash-out, evaporation and leaks, which can compromise the pool's operation.
Discover solutions tailored to your unique flow instrumentation needs - connect with one of our product experts for a custom recommendation.

See Which of Our Products Fit in the Building Design & Construction Market
View Examples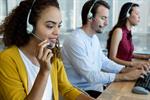 Contact Us for a Custom Solution
Contact Us