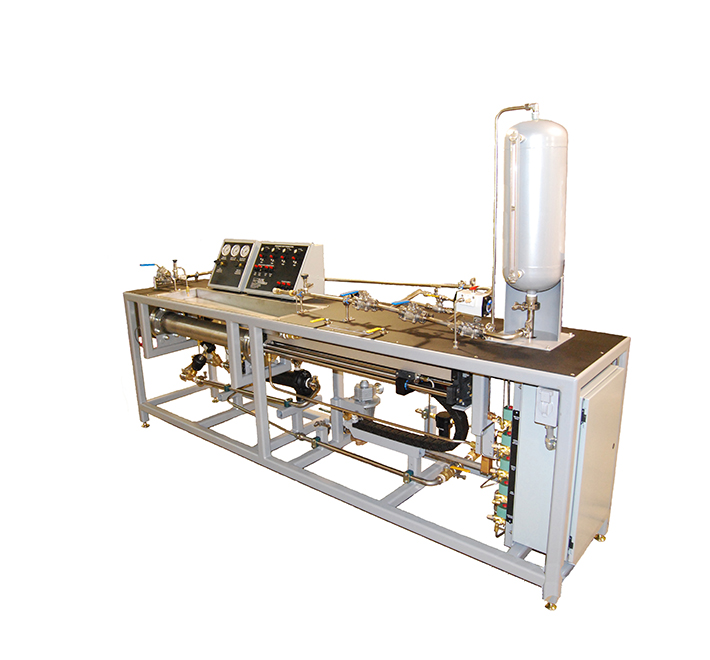 PDCL 10 Positive Displacement Calibrator Liquid
The Positive Displacement Calibrator Liquid (PDCL 10) provides calibration for meters 1/2 in. or smaller. The test section is large enough for multiple flow meter calibrations, up to 4 depending on stack length limitations. Of particular importance is the three valve fluid flow rate control valves (course, medium and fine) for ease of obtaining a precession flow rate. Combining the PDCL 10 with the PDCL 400 will cover meters from 3/8 to 2-1/2 in. or 0.01 to 400 GPM.
Benefits
The precision cylinder ensures ample volume to capture stable data at max flow rate
Has isolation valves in the test section, which reduce the amount of fluid loss when meters are installed or removed
An internal pump is provided to simplify filling and draining the calibrator
The system automatically cycles the fluid for mixing of fluids
Features
Has separate temperature sensors for the cylinder and test section to correct for changes in volume as recommended by NIST
Have long test sections that can accommodate two turbine flowmeters with flow straighteners in tandem. This is the recommended set-up for a NIST roundrobin calibration check
Comes standard with frequency, voltage and current inputs
Has three-rate control valves for course, medium and fine flow rate control
Provides a filtered pump to return fluid from the test section pan to the reservoir
Provides provides automatic temperature control using a fluid heater plus connections for a chilled water flow loop
The run and return valves are activated automatically by software commands.
Specifications
Additional Specifications
Application Examples
Flow Calibrations on Various Flowmeters
Industries
Test Equipment & Services
Product Resources
| | | | |
| --- | --- | --- | --- |
| | | {{item.DocumentTypeName}} | {{item.Date}} |