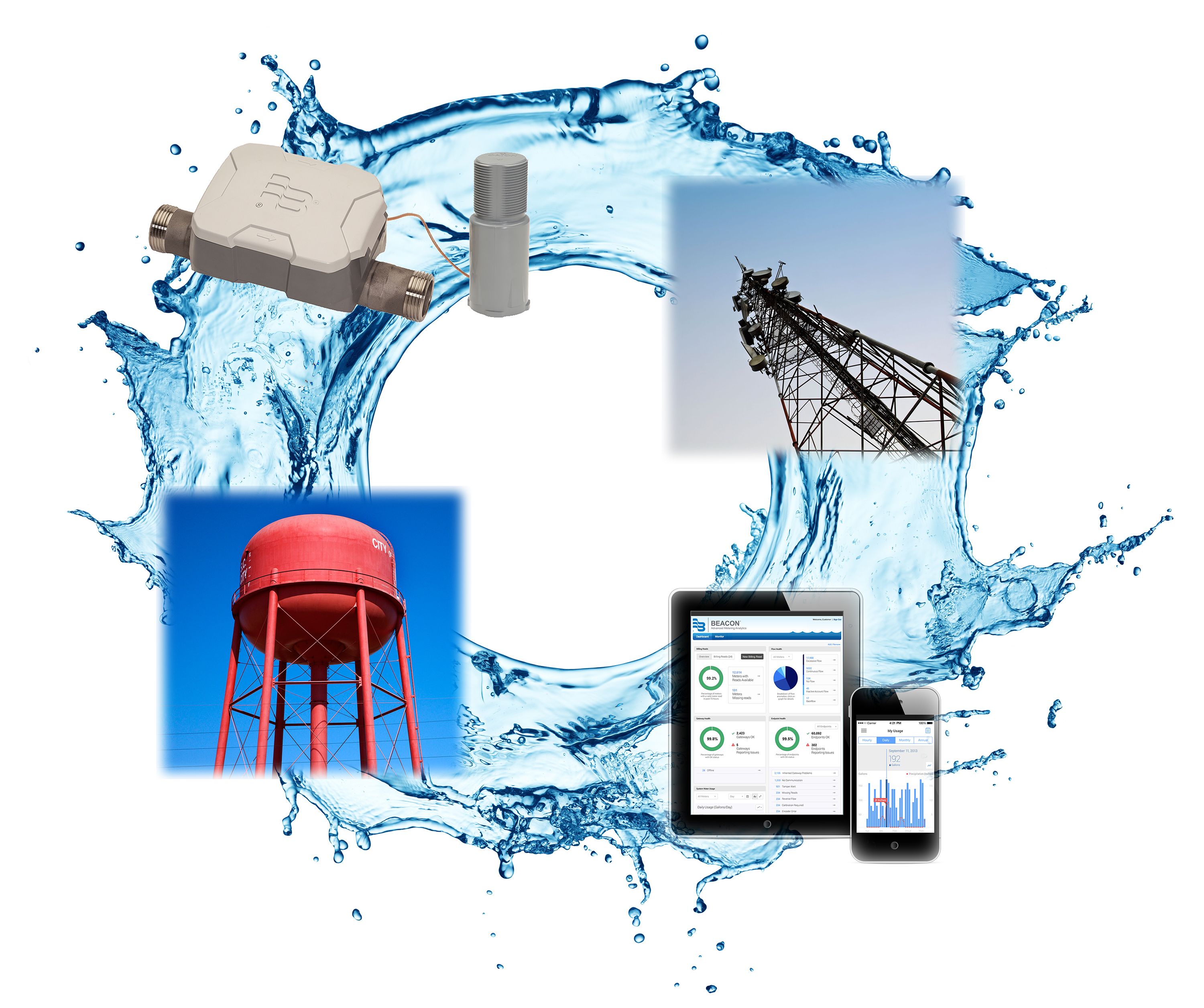 Traditional Fixed Network Solution: BEACON® AMA
Combining the power of the intuitive, cloud-based BEACON Advanced Metering Analytics (AMA) software with proven ORION® Fixed Network (SE) endpoint and network gateway transceiver technology, our BEACON traditional fixed network solution provides utility management with hourly interval metering data to better manage their utility and resources.
Our traditional point-to-point fixed network system combines two-way smart meter endpoints with fixed network gateway transceivers. This is an efficient solution for reading a high number of services from gateways installed on existing, utility-owned infrastructure.
Benefits
Cloud-based software means utility IT resources are not needed to install or maintain a local server or update software
Fixed network data collection allows meter reading field staff to spend time on installations, maintenance and other important utility needs
Hourly interval metering data improves customer service and helps identify leaks faster
Features
Hourly interval metering data at your fingertips
Secure, cloud-based software platform - ISO 27001 certified and SCO 2 examined for security, availability and confidentiality
Automatic software updates
Integrates with your utility billing and other systems
Supports ORION Fixed Network (SE) communication technology
Additional Specifications
Industries
Water Distribution
Product Resources
| | | | |
| --- | --- | --- | --- |
| | | {{item.DocumentTypeName}} | {{item.Date}} |