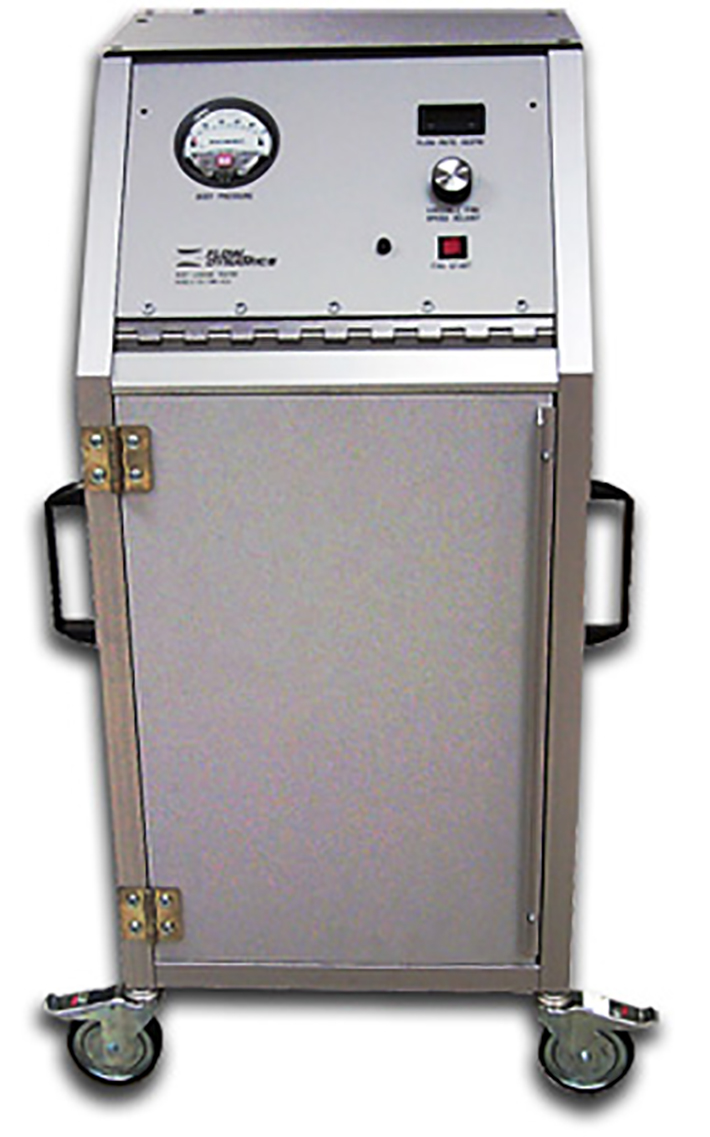 Automotive Body Leak Tester
The Flow Dynamics Automotive Body Leakage Tester (BLT) is designed to perform static body air leakage tests on vehicles in assembly plants. This portable, self-contained unit enables automobile manufacturers to test their vehicle designs in accordance with recognized industry standards.
The BLT can determine the rate of air leakage into and out of a vehicle cabin under both pressure and vacuum conditions. Additionally, it can be used to test body components such as doors and windows with the use of custom adapters.
Benefits
Calibrated against a primary standard air flow calibrator ensuring a consistent, high accuracy reading
Features
Rate of flow is measured using a mass air flow sensor and displayed in Standard Cubic Feet per Minute (SCFM)
Differential pressure gage measures the difference in pressure between the vehicle cabin and the ambient environment
Specifications
Flow Range
5…400 (5...5000 Optional)
scfm
Additional Specifications
Industries
Test Equipment & Services
Product Resources
| | | | |
| --- | --- | --- | --- |
| | | {{item.DocumentTypeName}} | {{item.Date}} |