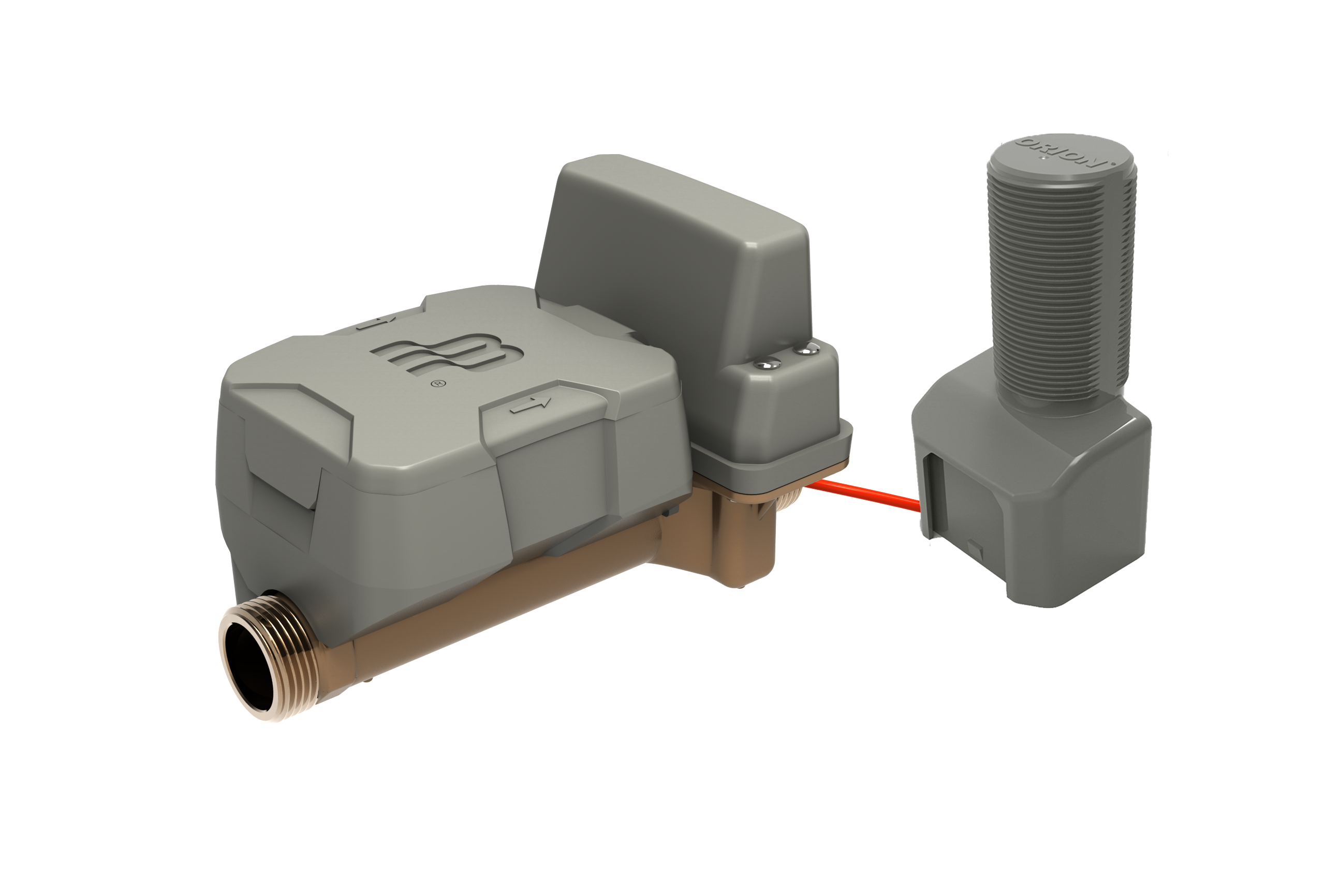 E-Series® Ultrasonic Plus
The E-Series® Ultrasonic Plus with integrated shutoff valve has a patented flow restriction valve that supports open, closed and partial closed settings. It's permanent seal maximizes field life through a patent pending magnetic coupled valve. With a flexible, modular design, you can install the meter now and install the valve in the field later. The valve actuation and management is controlled through BEACON® AMA software.
Overview
Benefits
Patented flow restriction valve technology supports open, closed and utility selectable partial closed options
Coupled with ORION Cellular LTE technology, uses secure cellular networks, eliminating the need for costly infrastructure or gateway installation
Remote access through BEACON AMA software - saves time and money for utility operations – while improving the safety of their employees
Flexible, modular design allows installing the meter now and valve later – with field replaceable valve module.
Patent-pending magnetically coupled valve actuation to extend field life
Alarms provide early detection to flow disturbances such leaks, reverse flow, empty pipe, exceeding max flow and temperature.
Features
Durable lead-free alloy housing
Available in 5/8 x ¾, ¾ x 7-1/2, and ¾ x 9 inches
Shutoff valve integrated into the standard lay length of the meter – no need for costly, time-consuming cut-ins
Consistent 2-way communication through ORION Cellular LTE endpoint and BEACON AMA software
LED signal for valve actuation & status ® Valve confirmation message sent & visible in BEACON AMA software
Fully submersible – electronics are completely encapsulated to withstand harsh, flooded pit environments
Lower pressure loss when compared to other shutoff valve assemblies on the market
U.S. Pat. No. 8,539,827
Additional Specifications
Industries
Water Distribution
Product Resources
| | | |
| --- | --- | --- |
| | | {{item.DocumentTypeName}} |