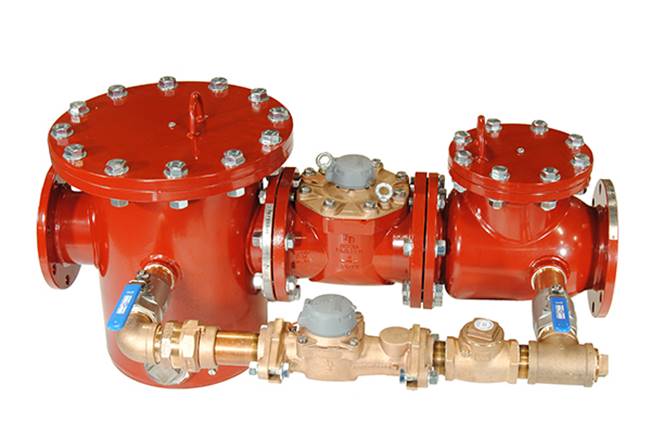 Fire Series Assemblies FSAA
Fire Series Assemblies are ideal when fire service mains are also being used to supply water for secondary services, such as drinking fountains and general purpose plumbing fixtures. In addition to the strainer, turbo meter and check valve, the assembly also includes a bypass configuration with a turbo or disc series meter for diverting flow not related to fire demand.
Features
Direct coupled turbine based on an exclusive "floating rotor" design that reduces bearing friction—and associated wear and tear
Integral fire service strainer to protect the meter element from debris and prevent downstream blockage
Tamper-resistant calibration vane allowing in-line accuracy adjustments while under pressure
Compatible with Badger Meter ORION® family of endpoints and other manufacturer approved technologies
Underwriter's Laboratories (UL) tested and listed for fire service use
Factory Mutual Research Corporation (FM) tested and approved to ensure against product failure and related damages
Meets AWWA C703, Type 2 and Type 3 standards, and complies with the lead-free provisions of the Safe Drinking Water Act
NSF/ANSI standards 61 and 372 certified
Specifications
Additional Specifications
Industries
Water Distribution
Parts, Accessories & Other Options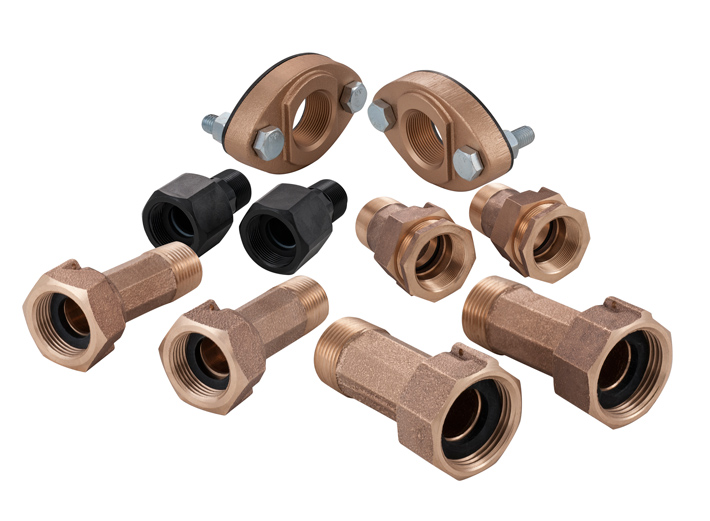 Badger Meter provides connections and flanges for Recordall Disc, Turbo Compound and E-Series Ultrasonic meters. Included are cast bronze connections in both straight and bent styles, plastic swivel connections, round and elliptical flanges in cast iron and bronze.
Connections and Flanges Selection Guide (UTL-LG-00244-EN)