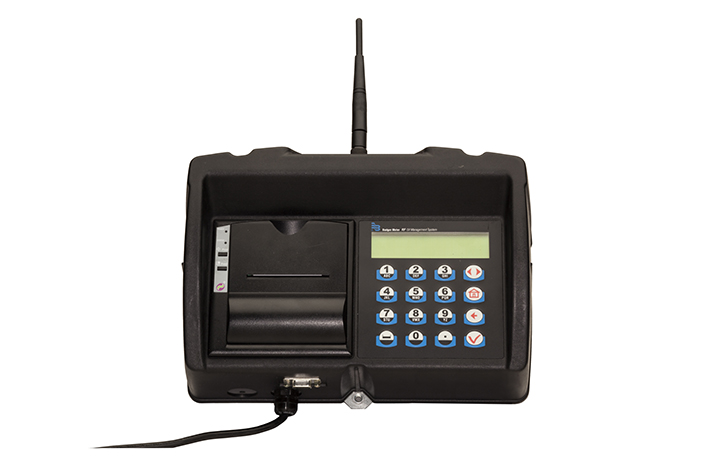 Fluid Management System
The Badger Meter Fluid Management System (FMS) is designed to control and monitor the consumption and inventory balances of automotive fluid products with minimal installation and programming costs. Badger Meter has used its years of expertise in the Automated Meter Reading (AMR) market to develop a control system using RF communications between the keypad and the meter.
The wall-mounted keypad module consists of a 12-button keypad, LCD display and integral ticket printer. The system can control up to 30 meters and track 8 different fluids and tanks, sending and receiving data typically up to 300 feet in a service facility installation.
Benefits
Low installation cost
Inventory control
Ease of use
Features
Patented "lockout" to prevent unauthorized dispenses
Oval Gear metering technology
Measurement in Pints, Quarts, US Gallons or Liters
Field replaceable AA Batteries in meters
Control of portable fluid tanks
Integral ticket printer
Serial port for report printer/remote ticket printer
Remote antenna kit (optional)
Precision control valve operation
Specifications
Additional Specifications
Application Examples
Fleet Maintenance Ships
Industrial Assembly
Quick Lube Facilities
Automotive Dealerships
Specialty Service and Repair Shops
Construction and Mining Equipment Service Centers
Additive Dispensing
Industries
Automotive Fluid Dispensing
Product Resources
| | | | |
| --- | --- | --- | --- |
| | | {{item.DocumentTypeName}} | {{item.Date}} |