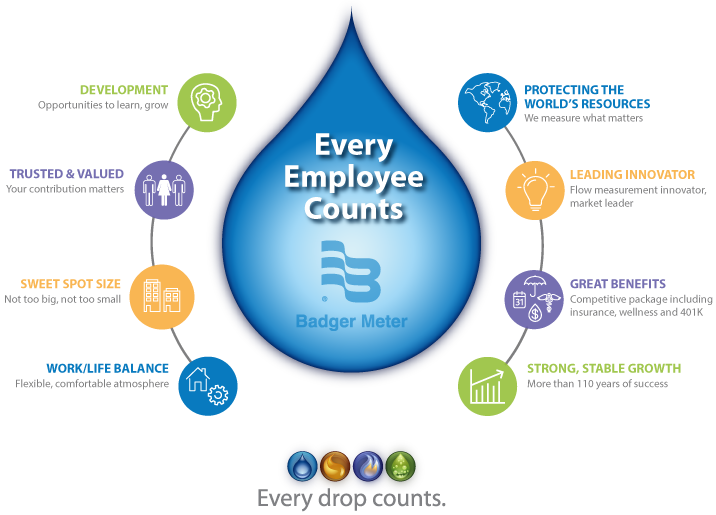 Badger Meter Careers
An exhilarating environment to accelerate your Career!
Badger Meter is a world-class employer where ingenuity and excellence are welcome.
As a diversified, industrial growth company, we do everything possible to value, challenge and reward our employees. Our people enjoy working for a successful company that offers leadership development from within, a commitment to diversity and inclusion, competitive salaries and benefits – and more. At Badger Meter, you'll be challenged to innovate and encouraged to apply your talent and knowledge. And you will be well-rewarded for delivering results.
If you need any assistance seeking a job opportunity at Badger Meter, or if you need reasonable accommodation with the application process, please call 414-355-0400 or contact us at careers@badgermeter.com.
Badger Meter is an equal opportunity employer, and considers candidates regardless of race, color, religion, sex, sexual orientation, gender identity, national origin, disability or veteran status.