Technical Support
Many specific product questions can be answered within the documentation available on the Badger Meter website within the Resource Library of documents.
Where to find technical documentation within badgermeter.com.

In the tool bar, click on the Support & Resources link and scroll down to the Resource Library link.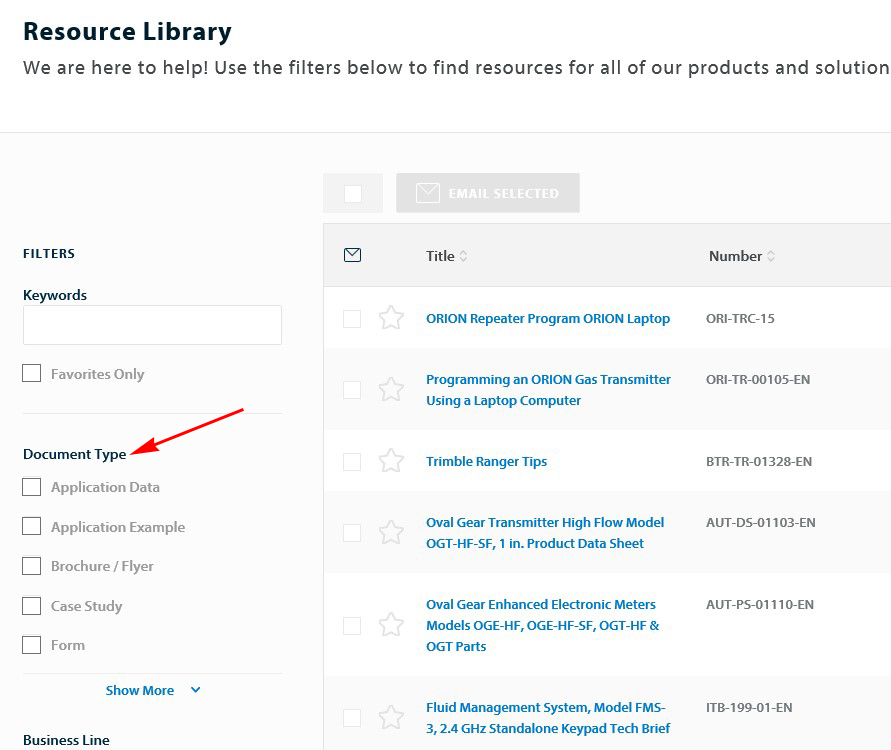 Once in the Resource Library, you can use filter options such as Document Type, Business Line or Language to narrow your search criteria and document results.
Types of documents available in the Resource Library:
Application Data
Application Example
Brochure / Flyer
Case Study
Form
Legal / Certifications
Manual
Other
Parts List
PowerPoint

Product Data Sheet / Tech Brief
Quick Reference Guide
Quick Start Guide
Safety Guide
Selection Guide / Catalog
Selling Brief
Specifications
Video/Webinar
Warranty
White Paper
Frequently Asked Questions
To view some of the documents you may need the latest version of
Adobe Reader